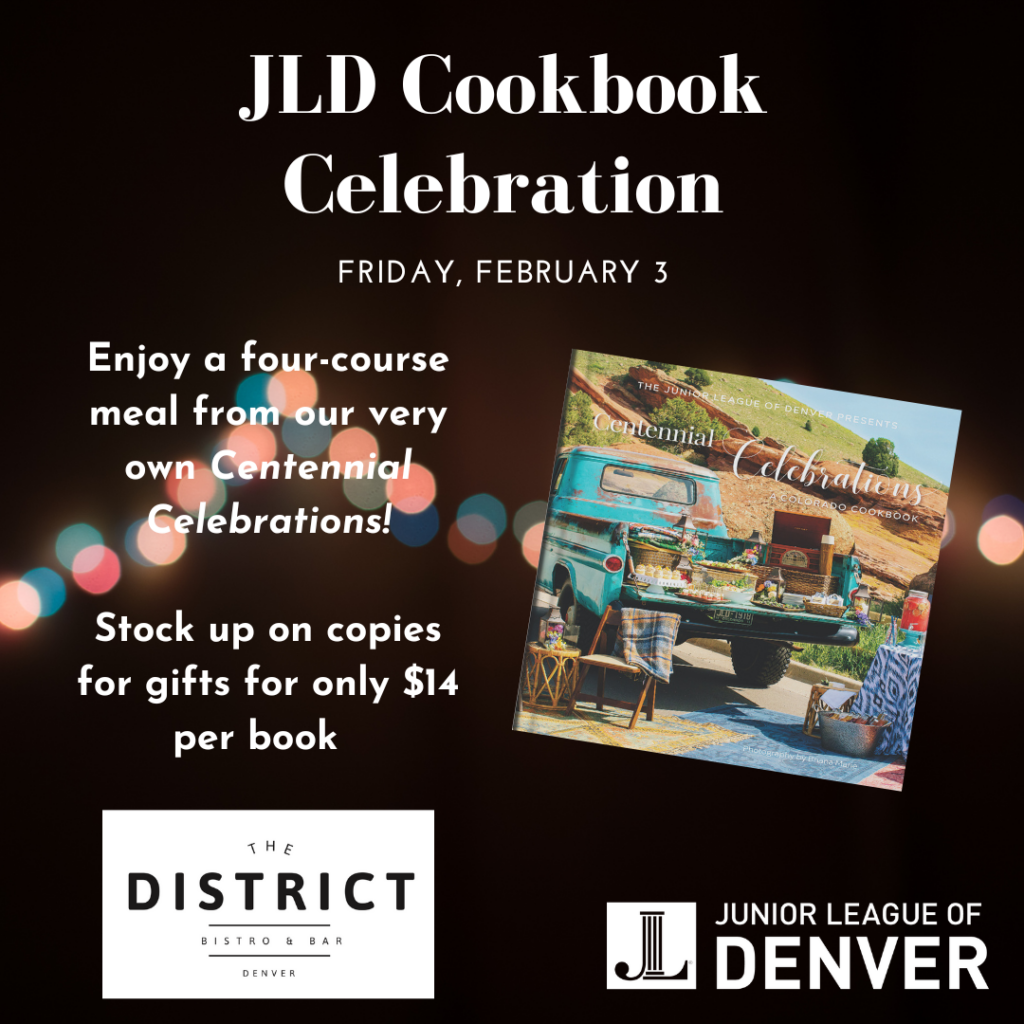 The pandemic brought sales of our newest cookbook to an abrupt halt after the initial launch in July 2019. Well, our Cookbook Committee wants a redo! We are hosting a dinner at The District on Friday, February 3 at 6 pm to celebrate the hard work that went into our newest cookbook. Enjoy a four-course meal while enjoying time with fellow League members, as well as friends and family. The best part? The meal will be recipes from our very own Centennial Celebrations! A welcome drink, taxes and gratuity are included in the ticket price. Vegetarian option available.
We will also be selling Centennial Celebrations for $14 per book. Cases (10 copies) will also be available for you to stock up for life events, closings, client gifts and more. Our five other titles will be available as well.
Please join us for a very special evening celebrating our award-winning collection!
Questions? Email Kristen Peterson, Cookbook Operations Chair, at cookbooks@jld.org.
JLD Cookbook Celebration
Friday, February 3, 6-9 pm
The District
1320 E. 17th Ave.
Denver, CO 80218
$65 per person
PURCHASE TICKETS