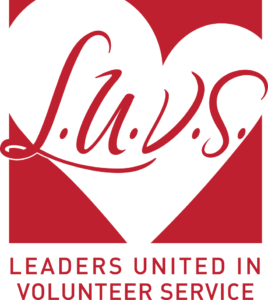 Junior League of Denver is proud to announce our second annual L.U.V.S., Leaders United in Volunteer Service. During this yearly day of service, members will volunteer at the same time to complete many projects united by a common focus.
This year L.U.V.S. will be on Saturday, September 22, 2018.
As we celebrate the League's one-hundredth year, L.U.V.S. pays tribute to our history and organizations we've partnered with over the years.
We are excited to announce our esteemed nonprofit partners:
Join us for a fun and inspirational Kick Off morning at 8 am at the Pepsi Center Camry Lot South Parking lot where you will meet your Project Leads, sign in for your day of service and pick up your L.U.V.S. t-shirt! We will have a DJ, coffee from our local vendors and introductory remarks from our JLD Leadership before carpooling to project sites at 8:40! Hope to see you all there!
To learn more about L.U.V.S., please contact jldluvs@jld.org.