Wow! What an incredible experience for our League. More than 200 JLD members descended upon the Denver metro area for our annual day of service this past Saturday, September 22.
This year's theme was "A Century of Progress." We volunteered to complete a variety of projects for ten of our wonderful community partners that we've worked with since JLD's inception in 1918. We heard over and over how L.U.V.S. volunteers have saved these organizations time and valuable resources.
Projects included repairing a wheelchair ramp, organizing 250 sack lunches for women and children, putting together care packages for young ladies headed to college, a 5k race celebrating moms, parties celebrating fall and our 100th year, and so much more.
Thank you to our JLD L.U.V.S. Co-Chairs, Natalie Haigh and Molly Nemer, as well as their entire team for working tirelessly to bring our day of service to fruition! Thank you to all members and community partners that worked in various capacities to bring everything together. Finally, thank you to the 200+ JLD volunteers that graciously donated more than 900 hours of service to our community. You inspire us!
---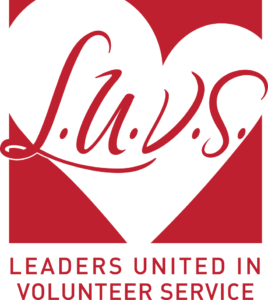 L.U.V.S. at a Glance
200+ Volunteers
900 Hours of Service
$10,000 in Grants
10 Thankful Partners
A century of success!
---
Thank you to our incredible community partners!
---
To learn more about L.U.V.S., please contact jldluvs@jld.org.