Five years ago, the Junior League of Denver held its first JLD L.U.V.S. event.  Leaders United in Volunteer Service was created as a way for members to come together to tackle a variety of projects for our nonprofit partners in one day.  JLD has been told repeatedly how wonderful our members are and how much staff time we have saved our partners through these efforts.
The fifth annual JLD L.U.V.S. day of service will take place on September 18, 2021! To align with our new expanded impact area of supporting women and families experiencing systemic poverty, the day's theme is "Breaking the Cycle," focused on working with partners that help families break the cycle of poverty through education, support, resources and more!
On September 18, 2021, JLD members will volunteer with 13 amazing nonprofit partners.  JLD members can visit here to see a list of in person and drop-off donation opportunities.
After the challenges of the past year and a half, JLD L.U.V.S. is a great way to come together as a League and support organizations across Denver as a united group.  Any questions, email jldluvs@jld.org.
2021 L.U.V.S. Community Partners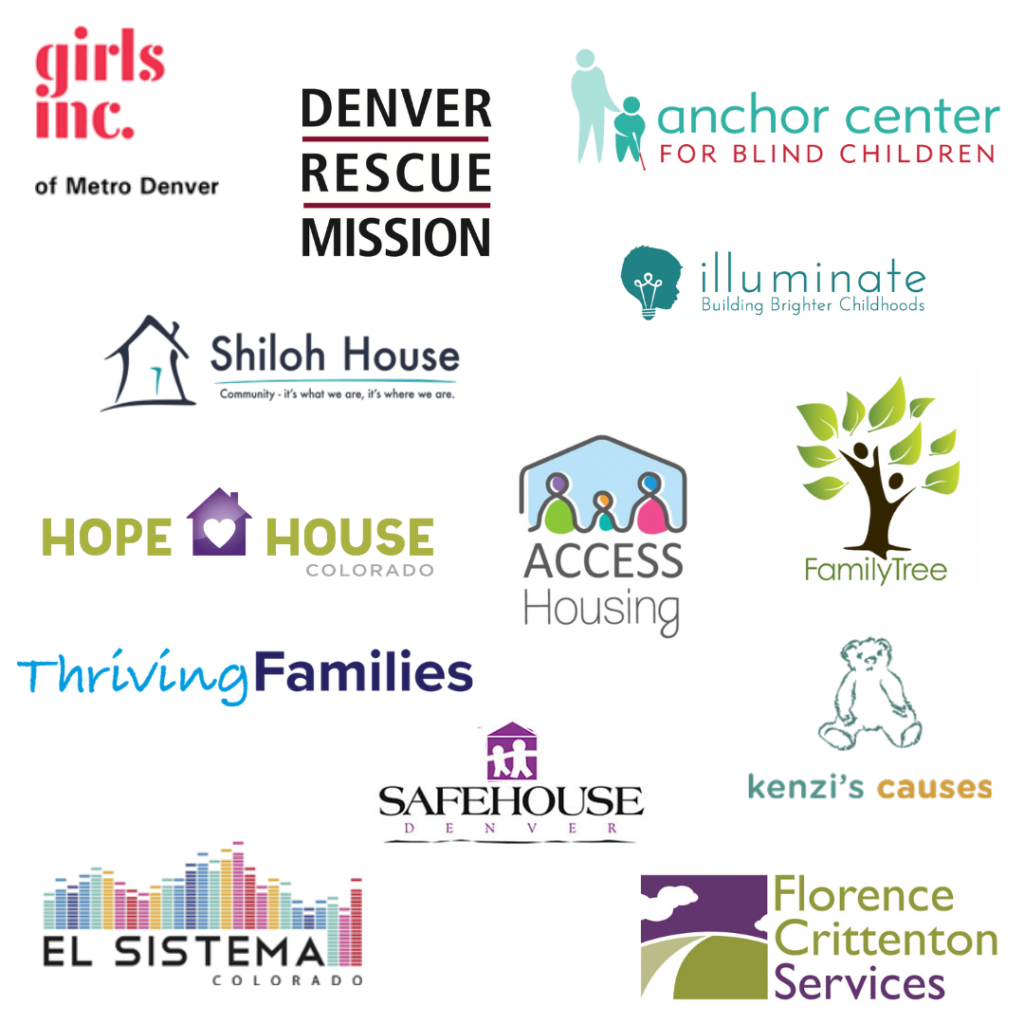 ---
---
Fourth Annual L.U.V.S. at a Glance
On Saturday, September 19, we hosted our fourth annual L.U.V.S. day of service. L.U.V.S., or "Leaders United in Volunteer Service," is a day of giving back for JLD volunteers.
Typically, there are a wide variety of in-person volunteer shifts, but due to COVID-19, the League made the necessary adjustments to keep both its members and community partners safe, shifting to drive-by donation sites and just a few outdoor, socially distanced volunteer opportunities. A big thank you goes out to this year's co-chairs, Brenda Garcia and Angela Maramba.
In all, more than 260 JLD members dropped off donations or volunteered at two in-person shifts, donating 325 hours to the community. At the drive-by drop-off donation sites, 230 members drove through four sites, with donations valued at $7,200. The League also provided $10,000 in grants to its five community partners.
For its 2020 L.U.V.S. event, JLD volunteers served the following organizations:
Denver Children's Advocacy Center: JLD members donated art supplies for the DCAC children's art therapy sessions.
Family Tree: JLD members donated supplies for welcome bags for individuals coming to Family Tree after escaping domestic violence.
Florence Crittenton Services: JLD members donated baby wipes and feminine hygiene products to support young mothers.
Girls Inc. of Metro Denver: JLD members donated supplies to be included in care packages sent to the girls heading off to college this fall. Additionally, members were on hand to assemble the care packages of the donated supplies.
The GrowHaus: JLD members worked outside to prep 100+ boxes to support children's virtual education programs.
JLD is looking forward to another successful day of service next fall!
Questions? Email jldluvs@jld.org.