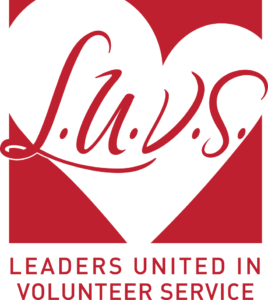 Junior League of Denver's newest community initiative is L.U.V.S., Leaders United in Volunteer Service. During this yearly day of service, members will volunteer at the same time to complete many projects united by a common focus.
This year L.U.V.S. will be on Saturday, September 23, 2017. For our inaugural year, three hundred members will complete nine projects in the Globeville and Elyria-Swansea (GES) neighborhoods.
We are excited to announce our esteemed nonprofit partners:
Projects with these partners will include home repair, interior painting, neighborhood beautification, hosting a fall festival, paper violin making for music programs, preparation for healthy cooking classes, and preparing a future mural site.
To learn more about L.U.V.S., please contact jldluvs@jld.org.