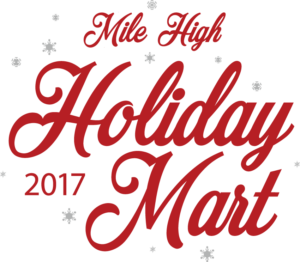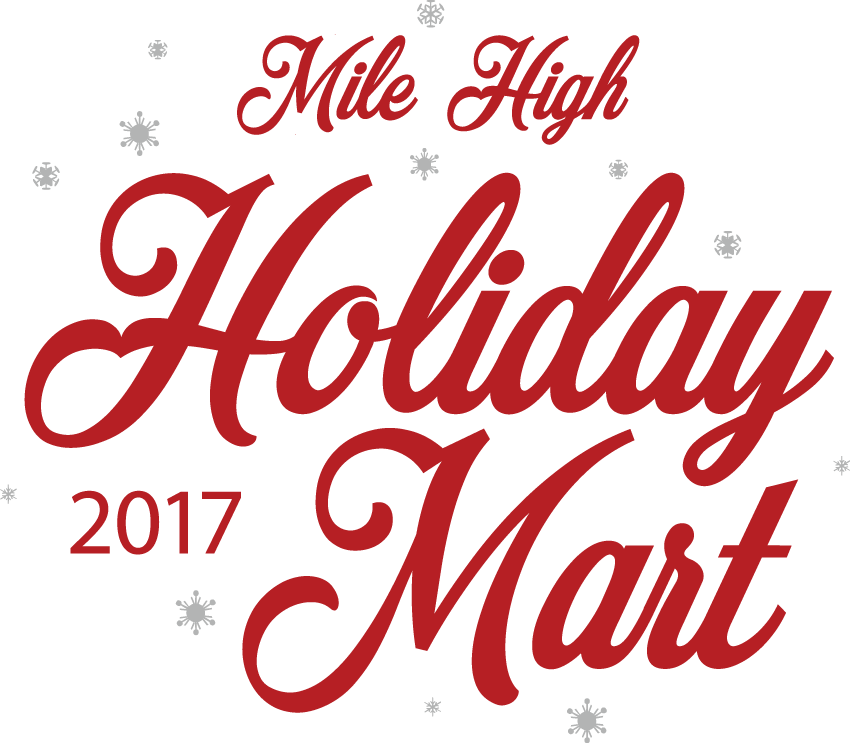 2017 Mile High Holiday Mart Merchants
14er Posters
2 Vagabonds
A Happy Canvas
Acey Designs: Street Chic
Adrian Allen
Altas Joyas
Amber Bath, LLC.
American Country Essentials, LLC
Anosia Custom Jewelry
Arlo and Joy
Ashley Schenkein Jewelry Design
Aspen Lane
Baba & Pop's Handmade Pierogi
Be Hippy
Becca's Gourmet Goodies
BEE-OCH Organics
Bespoke Provisions Inc
Birdsall & Co.
Bjorn's Colorado Honey
Borgil Enterprises
BUTTERBRACELETS
CoFi Leathers
Colorado Wassail Company
Craig Moodie Designs
Cultura Craft Chocolate
Discovery Toys
Oil & Vinegar
Donna Diddit
Dream Stream
Elise Zall Designs
Eveyk Fashionliner/ Mobike Boutique
Expressions of the Home
Fish Kiss
Freedom Collective International
From the Soul, LLC
glow + gather
Good Juju Company
Grape Street Greeting Co. and Craftery
Harper Made
Heidi Kidd Jewelry
Home Magnetics/Winding Hills Designs
Infinite Aloe
Jefferson Farms Natural Fibers
Jewels for Hope supporting Children's Diabetes Foundation
Just FACE
Justin Matott
K-Sauce
Happily Ever Annie
KarmaLit
Kendra Scott
Knotty Tie Co.
KOSMIMA, LLC
Krimson Klover
Leashes Etc
Lilla Jewelry Designs
Liquid Summer Beverage Company
Lula Designs
Marilyn R- Designs
Mark Enterprises, Inc.
Melissa Lemmons' Jams
mercer & jayne
Mike David Photography
Mile High Toffee LLC
Moringa Infusions
My Delicate Heart Creatives
My Favorite Bows
My Favourite Colour Studio
My Sweet Honeybee
Naked Blankets
Nature Studio
Never A Wallflower
Nicole Lorentz Design
Nummy Nibbles
Outside The Box Home & Garden Decor
Pain Free Pillow
Range Leather Co.
RedCamper
Redemption Road Coffee
Rough Around the Edge CO
Shawls by Barrett Imports
Smart Cookie Dog Treats
Smirk
Smith and Truslow
South Austin Gallery
Storytelling Strands, LLC
Studio Dome Audio
Susan & William Boutique
Sweet Viking Jalapenos
Swoozie's
Syrupology
Tahoe Kitchen Co.
Taspen's Organics
The Local Deck
The Parker Shoppes
The Sophisticate's Tea
Tiny Planet Ink
To Market- To Market
Totonga Bomoi
Treats.
Twisted Beeswax Candles
Urban Baby Co.
Usborne Books & More
Vicki's Boutique
Wild Blue Boutique
Wine Stave Designs
Womenâs Partnership Market, Inc.
Wright, Susan
WyoStyle