PARTNER PROJECT FUNDRAISERS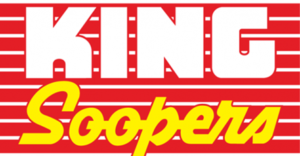 KING SOOPERS COMMUNITY REWARDS PROGRAM
Register for the Community Rewards Program by signing into your King Soopers account.
After signing in, click on "My Account" and select "Community Rewards."
If using the app, click on the menu/more icon in the top right of your screen.
Then click on "Rewards" and then "Community Rewards." Enter BV642 – "Junior League of Denver."
Use your King Soopers Loyalty Card every time you shop at King Soopers.
Ask your friends and family to do the same to maximize the Rewards for the JLD!
MINTED

Do you order your cards from Minted? Well, now you can receive a discount and the JLD will receive a portion of the proceeds ALL year long! Think birth announcements, wedding save the dates/invitations, graduation announcements, bridal showers, birthday parties and much more.
Visit minted.com and enter code FUNDRAISEJLDENVER. You'll receive 20% off your order and JLD will receive 15% of the sale!
Thank you for your continued support! We are so grateful.