Featuring Keynote Speaker Carli Lloyd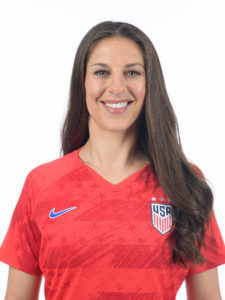 Friday, March 19, 2021
6 – 9 pm
Mile High Station
2027 W. Colfax Ave.
Denver, CO 80202
Get Directions
---
The Journey 2021 Event Information
We are excited to announce The Journey 2021 and special changes to this year's event. As you are aware, last year was cancelled due to the COVID-19 pandemic, but the League has been working hard to ensure this year's event will adhere to all safety protocols for attendees. For the first time since The Journey began, guests will have the option to attend the event either in-person or virtually! We are thrilled to partner with our new venue, Mile High Station, to bring you this special experience.
---
The Journey is a celebration of our League's impact on the community and the dedicated women who make us so successful. This event is one of the largest annual fundraisers for the Junior League of Denver. The event supports our continued Mission of training women to meet their potential, promoting voluntarism and improving communities by focusing on childhood literacy in the Denver area. In 2019, the JLD provided a substantial sponsorship to One Book Colorado, a program that distributed more than 75,000 copies of Penguinaut by Marcie Colleen to every four-year-old in the state. Learn more about our community impact here.
The Journey is a fun evening out complete with dinner, drinks, a live and silent auction and an impactful program aligned with our Mission and focus. It's a great event to bring friends who may be interested in the League, or even bring a date.
If you have questions, please email journey@jld.org. 
---