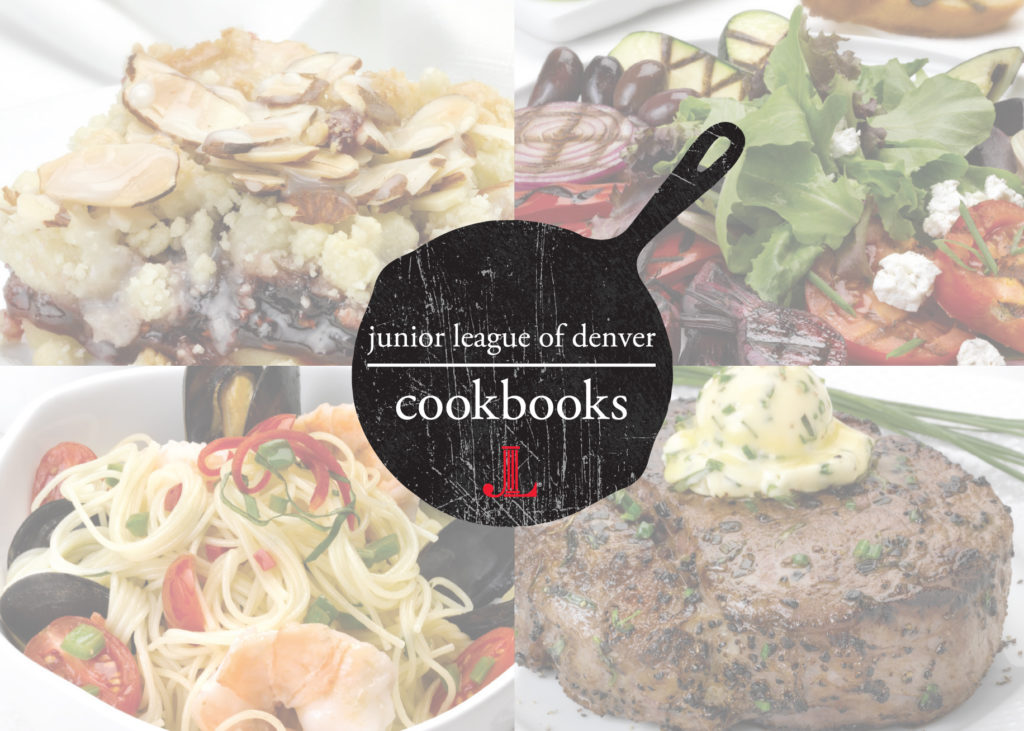 Click here to purchase our award-winning cookbooks!
The Junior League of Denver (JLD) is proud to present its collection of five award-winning cookbooks: Colorado Cache Cookbook, Creme de Colorado Cookbook, Colorado Collage, Colorado Colore and Colorado Classique. Each of our recipes has at least been triple-tested!  In each of our cookbooks you will find:
unique ingredients,
healthy recipes and menus,
and mouth watering, award-winning photography.
Since 1978, the JLD has sold more than 2.1 million cookbooks while raising close to $7 million for League programs.
---
Centennial Celebrations, the JLD's sixth cookbook, will be released in 2019!
The JLD's sixth cookbook, Centennial Celebrations, will be released in 2019. Click here to learn more!