Coming in 2019! Our sixth JLD cookbook,
Centennial Celebrations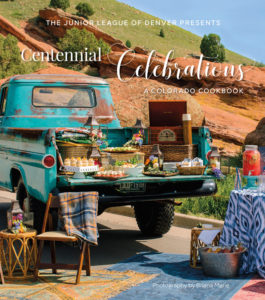 Celebrate JLD's 100th year and the colorful flavors of the Centennial State with our latest cookbook! From showstopper Game Day snacks and traditional holiday favorites to light summer fare and winter comfort foods, Centennial Celebrations features more than 200 thoughtfully selected and thoroughly tested recipes for every occasion. With its mouth-watering food photography and celebrations captured at Denver's most iconic locations, it is sure to become another treasured addition to JLD's award-winning cookbook collection as well as your kitchen.
Please direct general questions to Mary Beth McErlane, Centennial Celebrations Chair, at newcookbook@jld.org.